Cà Mau is a province of Vietnam, named after its capital city. It is located in the Mekong Delta of southern Vietnam, and is the southernmost of Vietnam's 63 provinces. Known as a new-born land, the province was established about 300 years ago with covering an area of 5331 square kilometers. Being the southernmost of Vietnam, Ca Mau is bordered on the north by the Kiên Giang and Bạc Liêu provinces, on the west by the Gulf of Thailand, and on the south and east by the East Sea. Politically, Cà Mau is divided into 8 districts: Cai Nuoc, Dam Doi, Nam Can, Ngoc Hien, Phu Tan, Thoi Binh, Tran Van Thoi, U Minh, and the provincial capital, also named Ca Mau, is a separate municipality.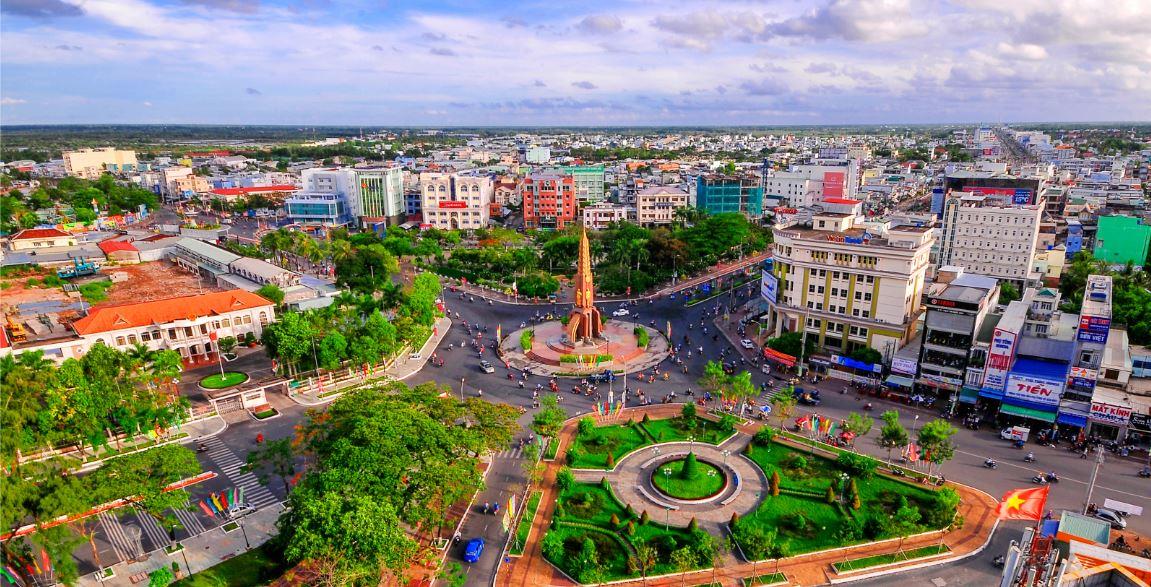 Cutural Resources
In the late 17th century, Mac Cuu, a Chinese General from the Minh dynasty, fled away from the Zhou Dynasty and took his followers to Ha Tien. Once Mac Cuu delivered its sovereignty by offering Ha Tien to Nguyen lords. Mac Thien Tu, son of Mac Cuu, took the order from the lord Nguyen to set up Long Xuyen (part of Ca Mau region, today), a military organization. Until January1 st, 1997, Ca Mau officially was re-established after many chages in  the administration. Ca Mau has many historic relics of national level like Tan Hung communal, Hong Anh Bookstore ( Hồng Anh Thư quán), Hai Yen Binh Hung separate region, Islands of Hon Khoai, Hon Da Bac, provincial level, including Day thep House, Uncle Ho Memorial Area in Tri Phai commune, Vien An commune and Cai Nuoc town.
Due to the waterways lifestyle of the western people, the kind of music on the boat named amateur music (Don ca tai tu) becomes a community activities widespread in the whole province. Now, there are 667 singing clubs attracted 7,973 members joining, had a huge contribution to preserve the typical and worthy culture.
Destinations
Ca Mau fascinated vast of visitors by many famous attractions, especially Ca Mau Cape is the only place on the mainland to watch the sun rise over the sea from the East in the morning and the sun set into the sea west in the afternoon. Besides, visitors can not pass over Khai Long Beach as well as buying fruits on the floating markets, exploring the Lower U Minh with the valuable natural landscape and the typical wetland ecosystem. Moreover, coming to Ca Mau, travelers can enjoy fresh and tasty dishes known as famous specialty in this province. In addition, visitors do not forget to stop in a while in Ca Mau Cape National Park, Bird yard in the heart of Ca Mau City, Thi Tuong Lagoon  to be sunked in the beauty landscape.
Hon Da Bac
Ca Mau arenga forest Some recommened hotels in Ca Mau are Best Ca Mau, Muong Thanh Hotel, Phu Cuong Hotel, Anh Nguyet Hotel, Hoang Gia Hotel … Many Ca Mau specialties are popular , including Princess Razor Clams grilled with onion, Grilled Snakehead fish in rice straw, fried perch, Fresh, tasty octopus submersed in coconut water…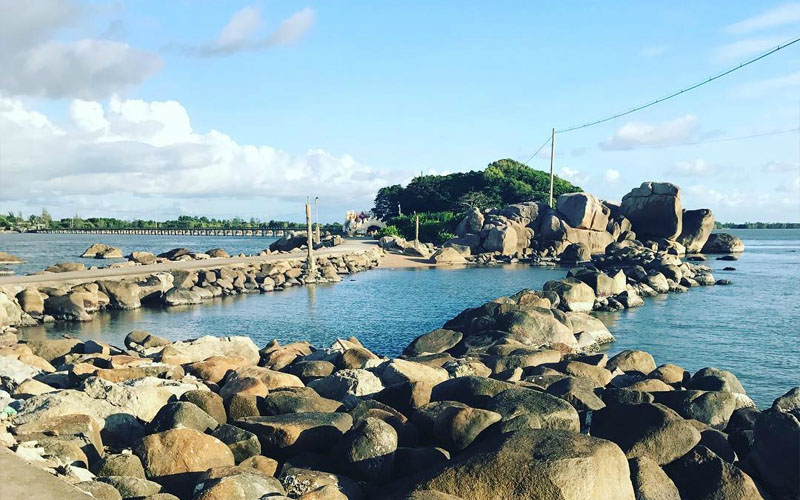 Thanks to abundant swamps on the riverside, people in Ca Mau has gained great benefit from feeding crabs. Crabs in Ca Mau are amazingly available and cheap as compared to other places.
With its distinctive ecosystem and fascinating Southwestern culture, there's no doubt that Ca Mau deserves its place in the most beautiful places in Vietnam. If you haven't visited this province yet, now's the time!